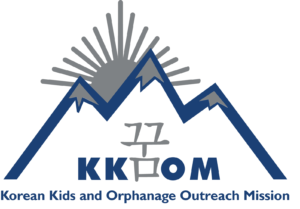 KOREAN KIDS AND ORPHANAGE OUTREACH MISSION
CHILD PROTECTION POLICY
Last updated, as of December 14, 2020
Korean Kids and Orphanage Outreach Mission (KKOOM) has reviewed the "best interests of the child" principles embodied in the UN Convention on the Rights of the Child. With every decision we make and action we take on behalf of the children we serve, we consider how those decisions and actions will affect the children in South Korea. 
As part of our commitment to protect the children we serve and prioritize their privacy and safety, KKOOM will not use any child's real name in our public communications. Instead, we will use alias English names. 
You may see fewer pictures of individual children as well. Each photo we share on social media, in our communications, and on our website have been approved by staff at the children's homes we support. Individual photos of our preschool and college scholars have been given by the scholar recipients themselves or given by the staff. 
We understand you want to see pictures and hear stories of how your support brightens the lives of Korean children, so we appreciate your understanding and support in helping us protect each child's privacy. 
For its part, KKOOM will ensure that in its written and social media reports to donors and to other stakeholders, the identities of individual Korean children are protected. 
Thank you for helping us protect the privacy of the children we serve. 
Board of Directors, Korean Kids and Orphanage Outreach Mission