2017 was a season of new beginnings for eight children at Samsungwon Orphanage and Emmanuel Children's Home. Since April 2016, we have clothed and bought basic necessities for fourteen newly arrived orphans. When they arrive to one of our orphanages, they usually just have the clothes on their backs. This is why KKOOM provides  "Welcome Boost Funds" of approximately $125 to help the child acclimate in their new environment to start thriving.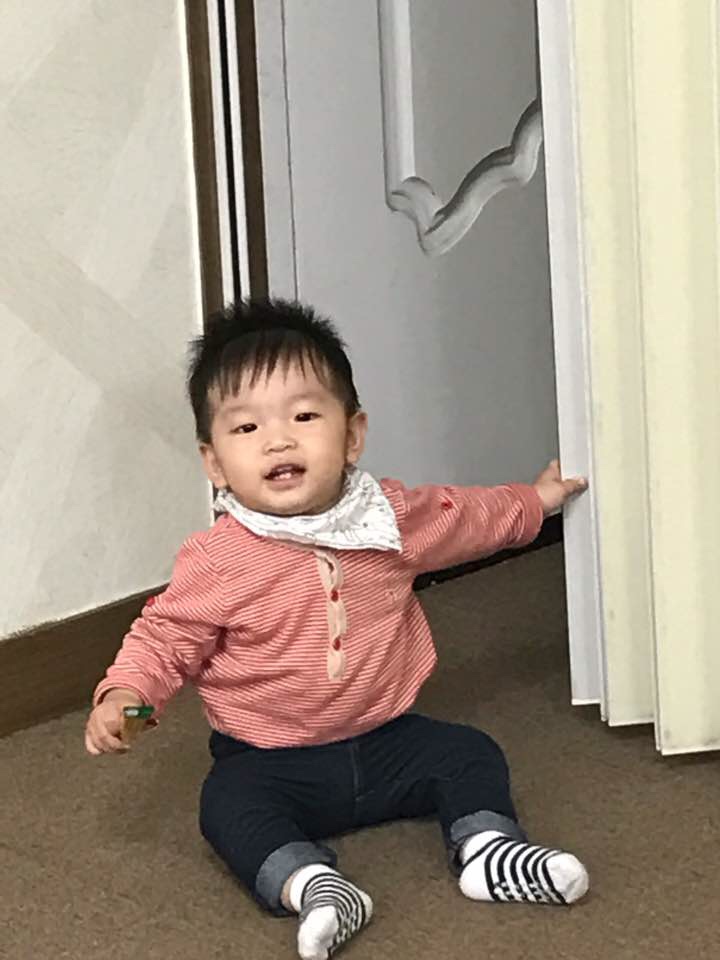 HyungJun arrived in July at 15 months with his teeth barely growing due to not receiving adequate amounts of water as a newborn baby. In just 3 months being at Samsungwon, it was clearly evident the positive physical growth through his stature. He now has teeth growing and although he is fighting a cold at the moment, we love having him at Samsungwon Orphanage. To read more about HyungJun, we invite you to click here.
One of the children at the Samsungwon Party on December 16th in Korea was smiling ear to ear to receive her Christmas gift. Jin arrived at the orphanage in September and you may remember the photo below (left photo) from the fall 2017 Welcome Boost blog post. Well, she is still sporting that same peace sign as she loves her gifts. We are so thankful for all the support from our friends from around the world who helped make Christmas cheer possible for the kids this year. Our deepest gratitude to all of you for helping us make a lifelong investment in orphan children.