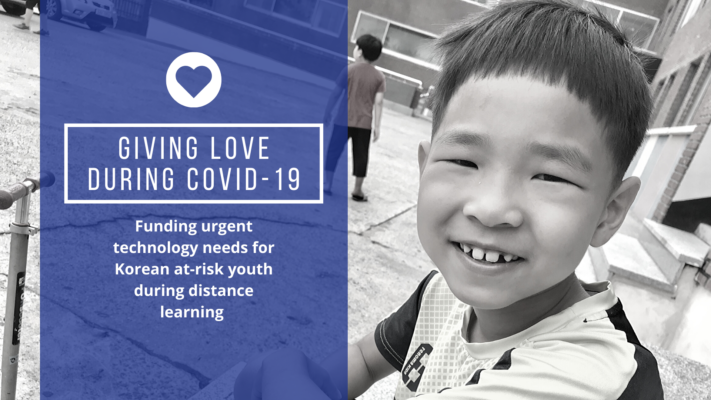 During these challenging times, three children's homes we support in South Korea are asking KKOOM to immediately fund their technology needs. With your help, we can provide approximately 200 Korean children the best access to new technology.
Our $12,000 goal will allow KKOOM to provide 17 desktop computers and 5 laptops to children's homes in Seoul and the Gyeongsangbuk-do region.
This project was 112% fully funded in 11 days! KKOOM sincerely appreciates the generosity of 180+ friends and supporters who made this possible.
Thank you for giving the children an opportunity to thrive in their academic studies. Together, we can always give love to vulnerable children in South Korea!