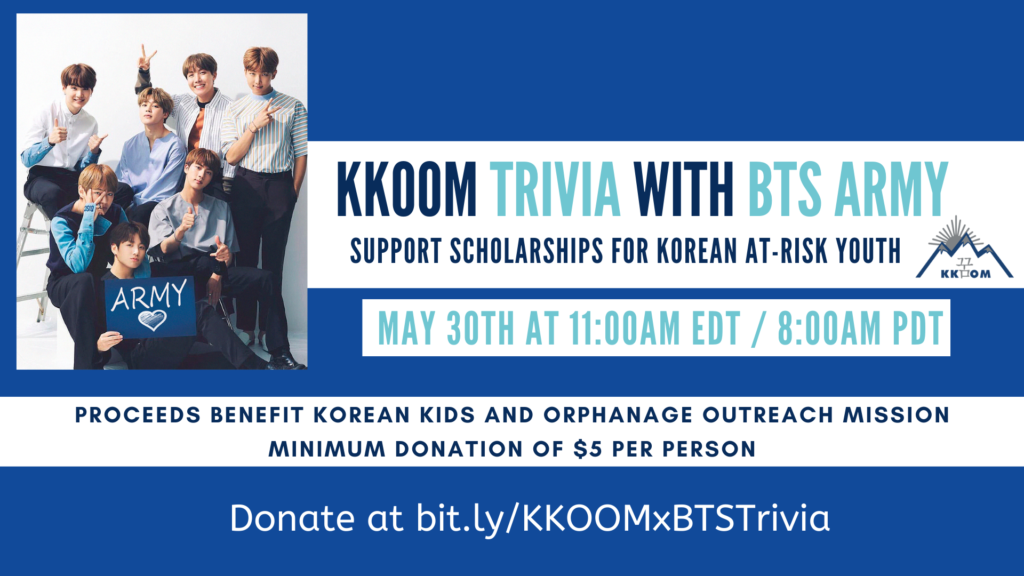 KKOOM will be hosting a Virtual Trivia Fundraiser with BTS One In An ARMY on Saturday, May 30th at 11:00am Eastern Time / 8:00am Pacific Time. Test your knowledge about all things BTS from facts about members, concert details, and more to be named "BTS Army Champ!"
We ask for a minimum $5 donation to support KKOOM's college scholarships for Korean young adults who have aged out of children's homes. Your donation helps provide necessary funds for a college student to academically thrive while pursuing a college degree.
This event is in collaboration with One In An ARMY, a monthly charity program with over 80K followers on Twitter who come together as one to make a difference.
After making a donation below, you will receive a link to the Zoom call. Thank you BTS Army fans for supporting our mission to improve the lives of Korean children!