While summer days in Korea are filled with humid weather and rainy days during the monsoon season, Samsungwon Orphanage takes all the children on an annual trip during the summer break. It's a tradition they look forward to every year. On July 30-31, 2018, the children rode 2 hours away to Jeollabuk-do located in the southwest region of South Korea.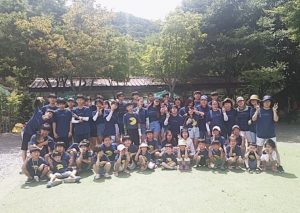 The one night, two day trip was filled with swimming, outside meals, traditional Jokgu played by the older boys (a fusion of volleyball and soccer), and talent show by all the different houses as the sun set.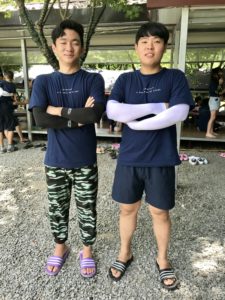 Taehyun & Nahyun are college students with a scholarship from our partner organization. Taehyun received a full scholarship after receiving a 3.6 GPA his 1st semester in college. Nahyun is now in Australia for a 6 month culinary internship.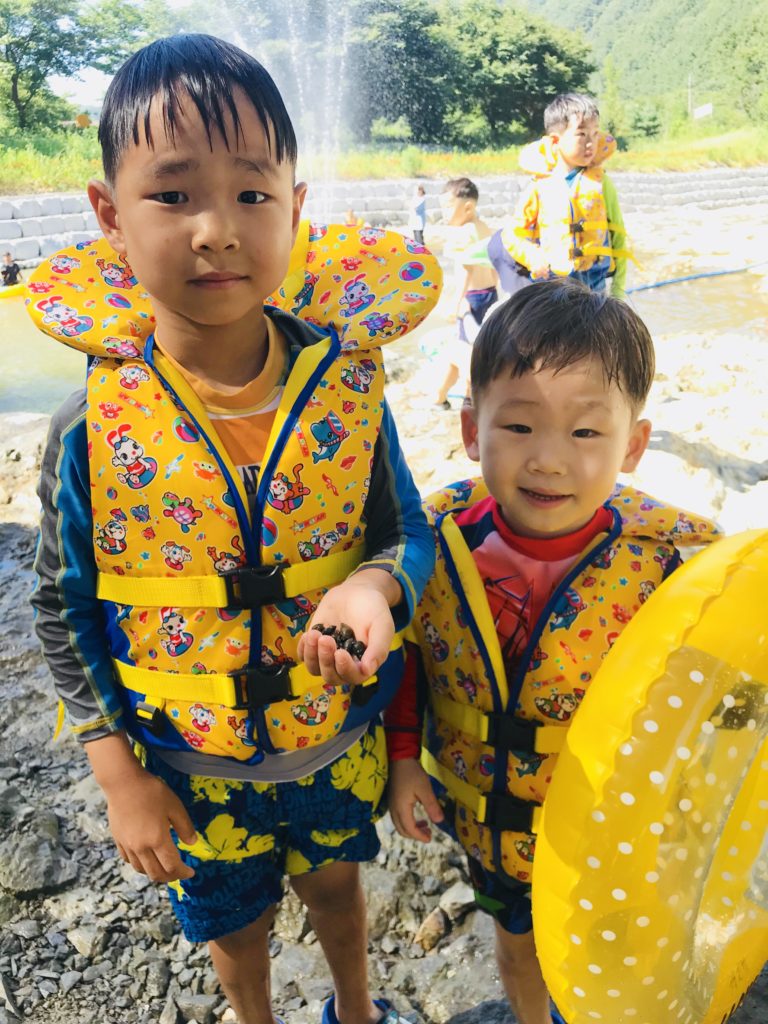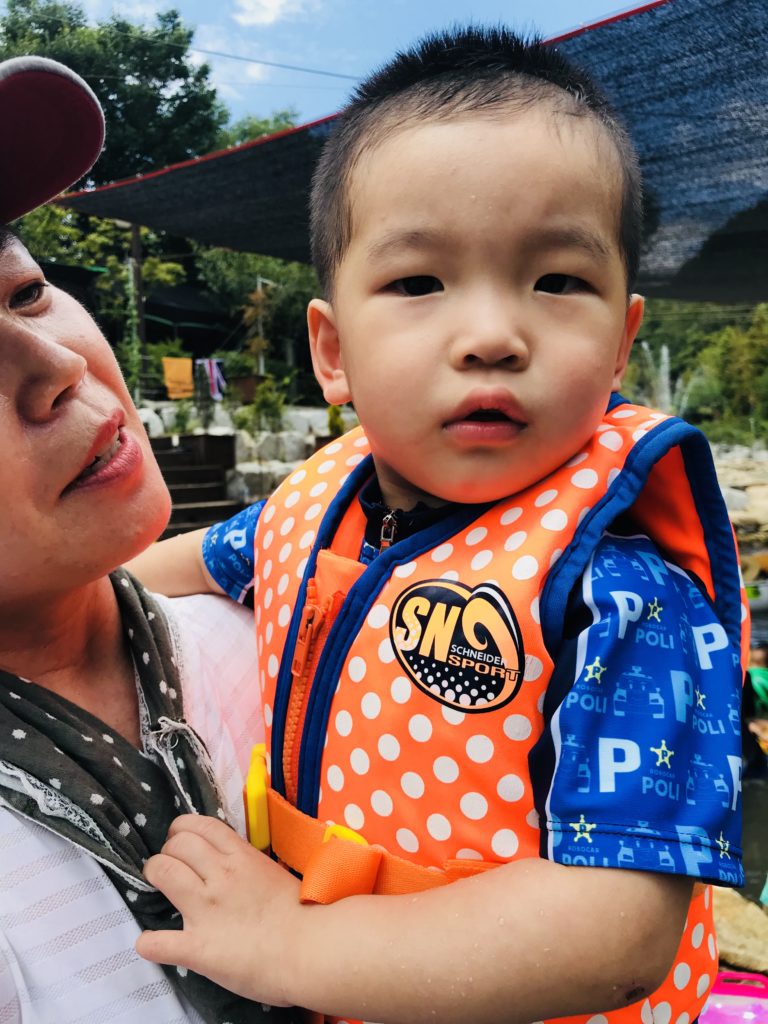 The children loved spending many hours in the water both days swimming, finding tadpoles / snails, and catching frogs / dragonflies.
Minyeal just graduated from Cyber World University with a Pastoral Studies Degree. He was a breath of fresh air as he kindly brought watermelon to the children and Samsungwon staff.
All the children prepared a small presentation based on the houses they live in and the spirits were high as they clapped and encouraged each other through their performances. Even the toddlers did a great job practicing with each other and getting support from their older house siblings.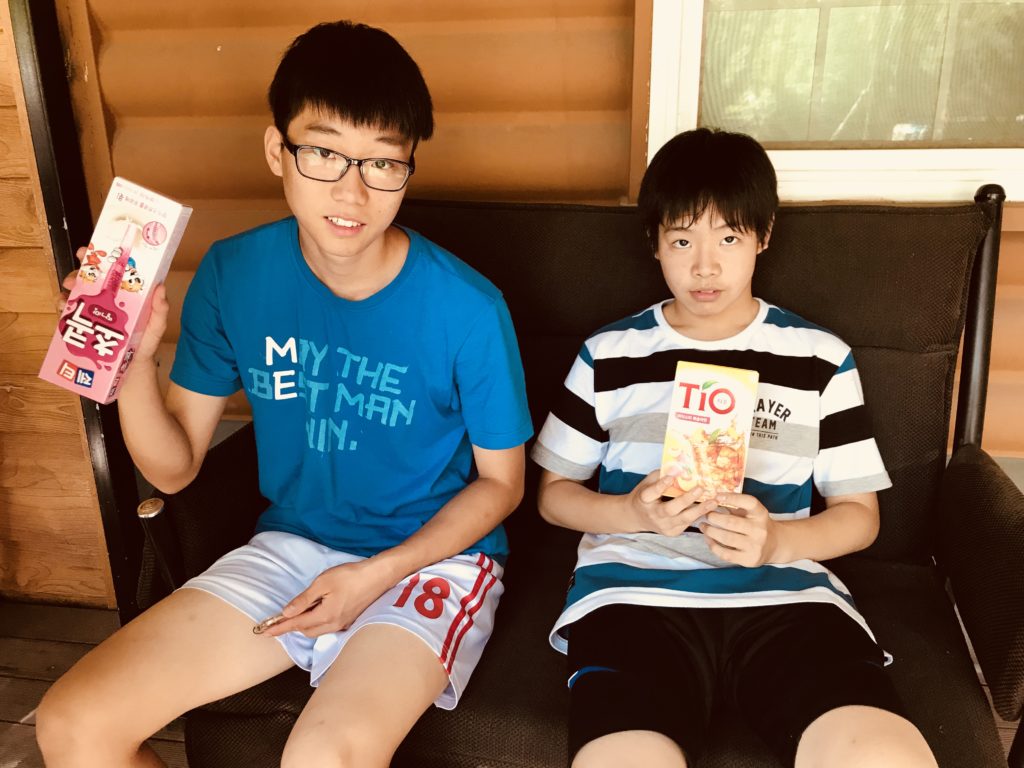 Minyeal prepared fun activities for the children, including a search for hidden numbers placed in corners and tree limbs around the camping ground. Then, numbers were randomly called out and if your number was called, you chose an item from the assortment of prizes! You could hear squeals and disappointed sighs from some of the children as their number was called or barely missed by one digit.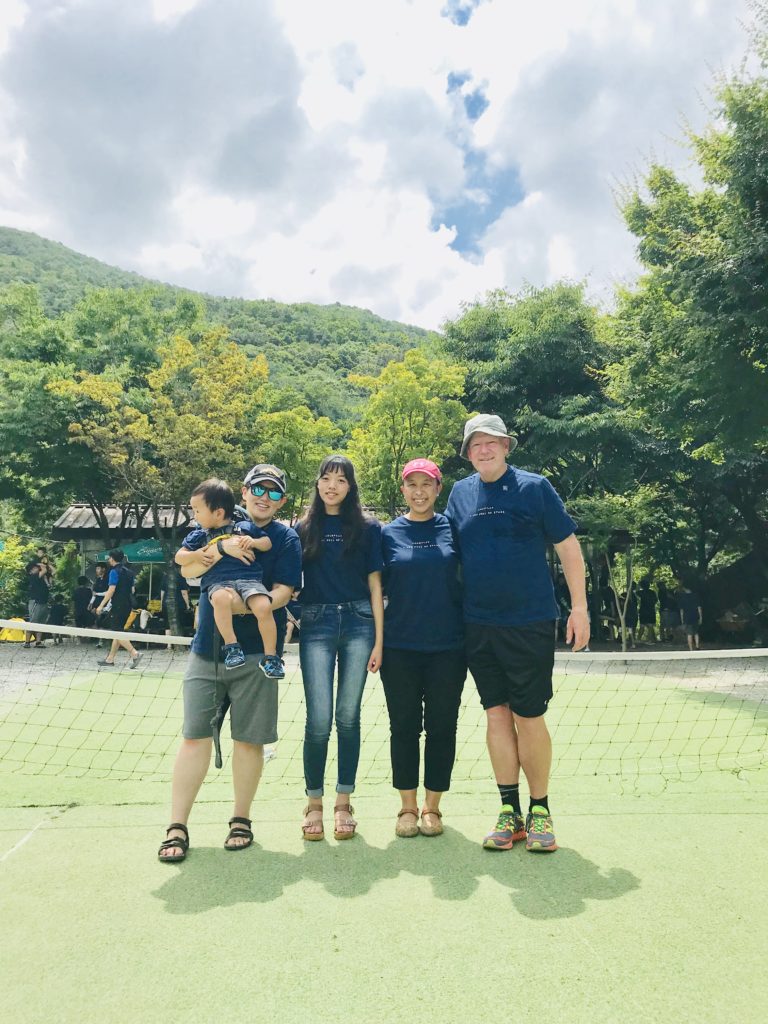 It was great to have KKOOM staff & Board members present at the camp this year! Pictured from left to right is KKOOM's President Aimee with her son, Summer Intern Liat, Chief Administrator Grace, and Board Member Bill.
Here's the backdrop to the camping grounds. Another annual summer trip is in the books for the children at Samsungwon Orphanage but they have memories to last them a lifetime. KKOOM sponsored their t-shirts and water shoes for all the children as some did not have the appropriate shoes to swim in. Thank you for supporting these children to be able to have positive memories such as this year's camping trip.