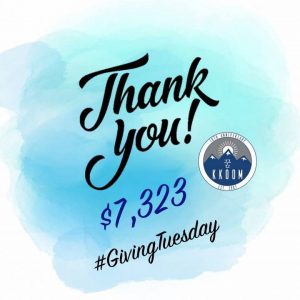 Today 81% of Americans have a social media profile, and there are 1.96 billion people using social media globally. There is no doubt that social media does a world of good for nonprofits like KKOOM.
On #GivingTuesday, over $274 million was raised online by charities across the world. Thanks to your support, KKOOM has raised $4,995 just through Facebook fundraising alone since November. We love the concept of peer-to-peer fundraising because it amplifies our voice to share our cause with more people.
KKOOM has used social media to raise money for Korean orphans since our inception in 2007. In 2010, we were awarded a permanent spot on GlobalGiving after raising over $20,000 in one month as part of an online challenge for newly vetted nonprofits. You could say that we were an "early adopter" of peer-to-peer fundraising.
It allows our friends, like you, to get involved by making online fundraisers using tools within Facebook. Here's a screenshot of some of the personal online fundraisers that have been started by KKOOM board members and supporters:
Starting a fundraising campaign is extremely easy! It literally takes 3 minutes. Would you like to help bring more awareness to KKOOM and help us brighten the lives of the orphan children? All you have to do is go to https://www.facebook.com/pg/KoreanKids/fundraisers/. Click on "Raise Money" on the right top-hand corner of the page to start rallying friends and loved ones to support. You can invite 1 friend or all of your Facebook friends.
If you have questions about starting an online fundraiser for KKOOM on Facebook or other online platforms, you can contact me directly at grace.lee@kkoom.org. Let's work together to continue improving the lives of South Korean orphans this holiday season. Thank you for your ongoing support! ~ Grace Lee, KKOOM Chief Administrator